Here you can search Courses, Programs, and Certifications.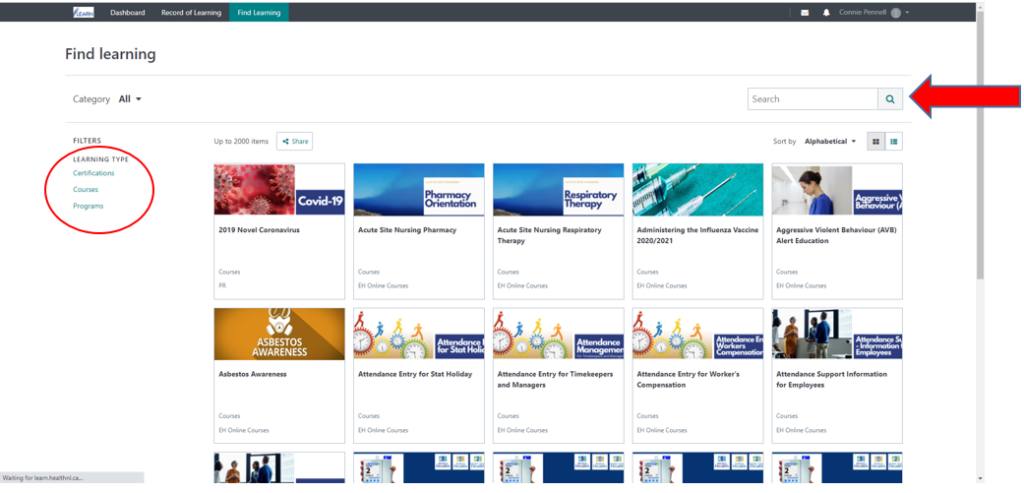 You can also Search under Category by clicking the All dropdown box. Here you can search your RHA for courses.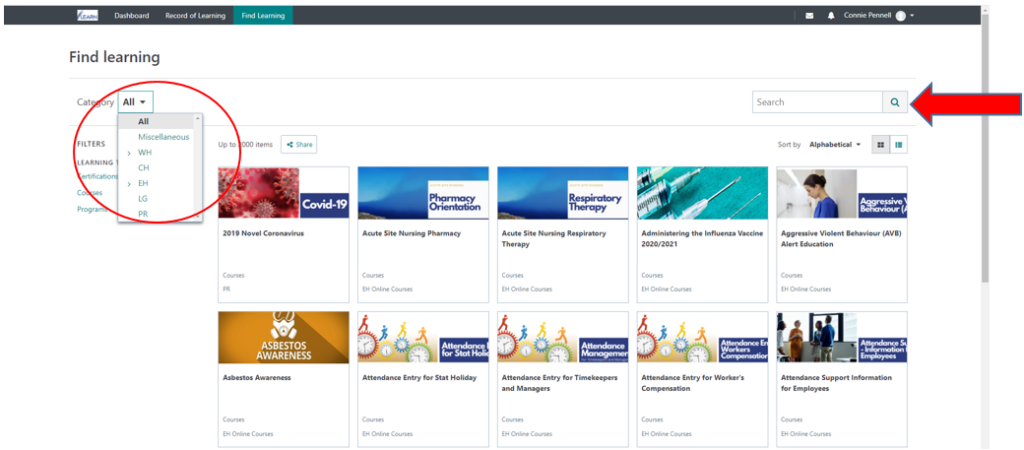 Certifications – these are competency based courses that will have expiry dates.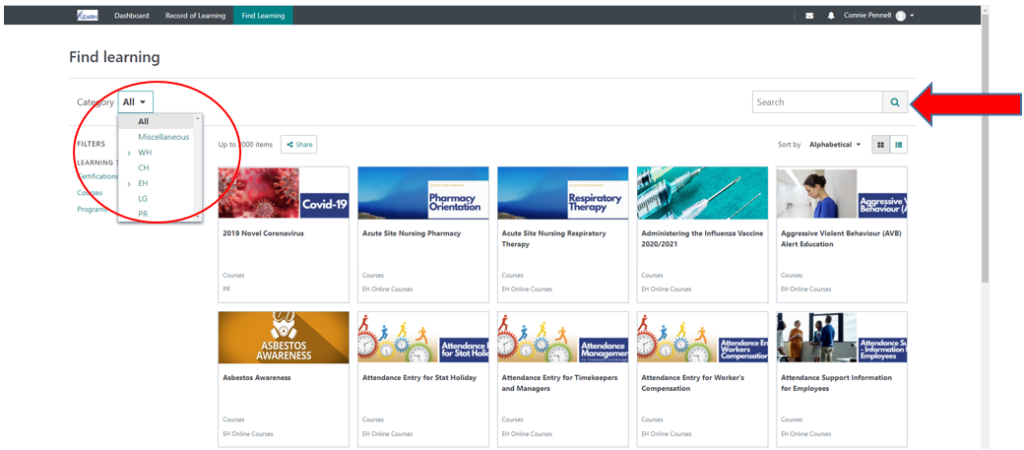 Programs – pull together a series of courses, and can be assigned to learners based on their position, audience, or manager.